SASE architecture - better aligned with modern scenarios
One more buzzword or acronym if you will: Secure Access Service Edge (SASE). Analysts expect it to reach a 15B USD opportunity with a 30%+ annual growth by 2025.
This unusually high growth rate is in fact justified: with remote work by default and a less relevant network edge, IT operations want to better secure remote corporate access, as well as offer consistent browsing experience regardless of location.
By moving firewall, secure web gateway, remote and cloud access infrastructure to an outsourced service layer, SASE promises simplified operations and more consistent security.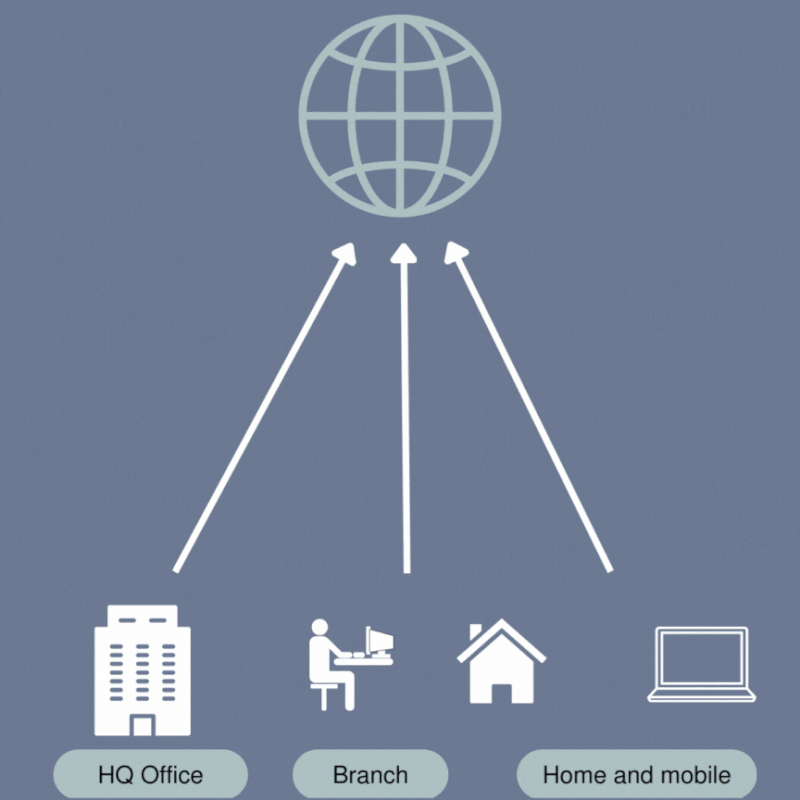 Some benefits to consider:
as SASE is delivered as a service, relying on less hardware removes logistical challenges of covering many remote locations (shipping and getting devices through customs, racking and stacking, and so on);

reducing hardware footprint is especially beneficial for space constrained scenarios (such as micro branches or retail);

better coverage of hybrid and remote work scenarios, by moving the focus to users and devices (laptops, mobile devices, etc.) via traffic steering software clients;

the above results also in a security posture aligned with zero trust (ZTNA) principles;

By converging SD-WAN with security, SASE ensures less WAN and remote VPN management overhead;

MSSPs can benefit as SASE allows for more productive security service management at scale.